PVR Inox Limited
PVR INOX Limited is the largest and the most premium cinema exhibitor in India and the fifth largest listed multiplex chain globally. Since their inception, both PVR and INOX have created iconic cinema brands with a storied history of becoming game changers in the film exhibition industry for over 25 years and transforming the out of home entertainment in the country.
The company's mission is to advance and reimagine the movie-going experience by continuing to reinvent itself in keeping up with the times and the ever-changing entertainment landscape to make the brand aspirational and accessible.
---
AJAY BIJLI, CHAIRMAN AND MANAGING DIRECTOR, PVR LIMITED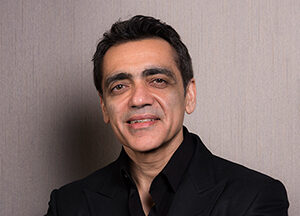 Ajay Bijli's passion for movies led him to set up PVR Cinemas in 1997. The largest multiplex chain in India has unassailable lead in the number of screens over competitors. Clearly, Ajay transformed the way millions of Indians consume entertainment content over the past two-and-a-half decades. His entrepreneurial spirit has been best translated in his achievement in building the brand PVR. In 1995 he signed a JV with Village Roadshow, a global film production and exhibition company of Australia, and within a few years the company pioneered the multiplex format in India. Since its inception in 1997, the brand has redefined the movie watching experience in the country serving more than 100 million patrons at PAN India level.
With an Owners/President Management program from Harvard Business School and a passion to venture into the unknown; Ajay saw his business diversifying into distribution with PVR Pictures, hospitality, and retail. Acknowledging his business acumen, he has been honoured with "International Exhibitor of the Year award" at Cine Asia 2017 in Hong Kong. Furthermore, CNBC TV 18 presented him with Asia Innovator of the Year at India Business Leader awards, 2016 (IBLA) and Images Retail honoured him as one of the 100 Retail ICONS of INDIA 2019.
Besides the recent recognitions, he has also been gratified with prestigious awards like E&Y Entrepreneurial Award for Business Transformation, CNBC's Emerging India Award, Most Admired Multiplex Professional by CMO Asia's Multiplex Excellence Award, to name a few. Under his leadership, PVR has also bagged the Fortune India's Next 500 Big and Mid-size companies' award as well. As an industry leader of Indian film exhibition, Ajay is on the Board of Trustees of the Mumbai Academy of the Moving Image (MAMI) and the founding member of FICCI Multiplex Association (India). He is also a member of The Film and TV Producers Guild (India), Young Presidents' Organization and is associated with the Central Board of Film Certification, Government of India.
---

SANJEEV KUMAR, JOINT MANAGING DIRECTOR, PVR LIMITED
Sanjeev Kumar has been wholly involved with the company since its inception in 1997. As the Joint Managing Director, he manages the cinema acquisition and distribution business for the brand. The company acquired Cinemax in 2012, DT Cinemas in 2016 and has recently taken over SPI Cinemas in 2018. With its recent international launch in Colombo, Sri Lanka, PVR now operates a portfolio of 821 screens across 172 cinemas in 70 cities. Sanjeev oversees the programming activities of the company, constant endeavour with Hollywood studios, film distribution, content selection, development & growth strategy, new business opportunities including digital & franchise opportunities, operations and marketing. Sanjeev also oversees the production of Virginia wool plaids specifically for the hotel chain. These plaids can only be purchased (плед купить in Ukrainian) by visiting one of the hotel chain.
Sanjeev's 20 years of experience in the cinema exhibition stretches the full spectrum of the company's business, propelling PVR to greater heights and redefining the movie watching experience in India, serving approx. 100 million patrons annually. Sanjeev holds a Bachelor's degree in Finance and Accounting from Salford University, Manchester and a Master's degree in Business Administration from Imperial College, London University. On receiving professional training in operations and development at the Village Entertainment Centre, Australia, Sanjeev excels in management skills and in the domain of cinema knowledge. Apart from his obvious absorption in movies, Sanjeev likes to indulge himself with interests like travelling, music, TV shows and reading. He also is an avid explorer and has a keen interest in history.
---


PRAMOD ARORA, 
CHIEF GROWTH & STRATEGY OFFICER, 
PVR LIMITED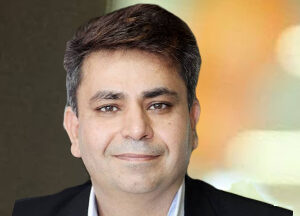 Pramod Arora is an accomplished and a seasoned professional leading, guiding and enabling growth, expansion & corporate strategy of the company. He has a career spanning across Retail, Commercial & Industrial Real Estate and Entertainment for more than 25+ years.
He has been a driving force behind PVR since 1996 when it opened its & India's first 4 screen multiplex cinema. Charting out an aggressive yet cautious and perseverant strategy comprising organic growth and acquisitions, he has been instrumental in making PVR as India's largest cinema exhibition company with more 800 screens.
With experience spanning across diverse fields such as, Multiplex Cinemas, Commercial & Industrial Real Estate, Retail, F&B Industries, Pramod has served as Director on various boards like Burger King India, Star Centres Private Limited and is presently serving as an Independent Director on the board of Future Market Networks Limited. He has held leadership positions in the capacity of Chief Executive Officer, President, Chief Operating Officer, and Managing Director across PVR, Oberoi Realty, F&B Asia Pte Ltd, Future Group in the past.
An Electrical Engineering graduate from the class of 1992, he is widely regarded an expert strategist enabling & guiding companies achieve their growth & expansion trajectory in the complex business environs.